What is Europan?
Europan Norway offers a comprehensive early stage innovation process for urban planning, built around the international architecture competition Europan.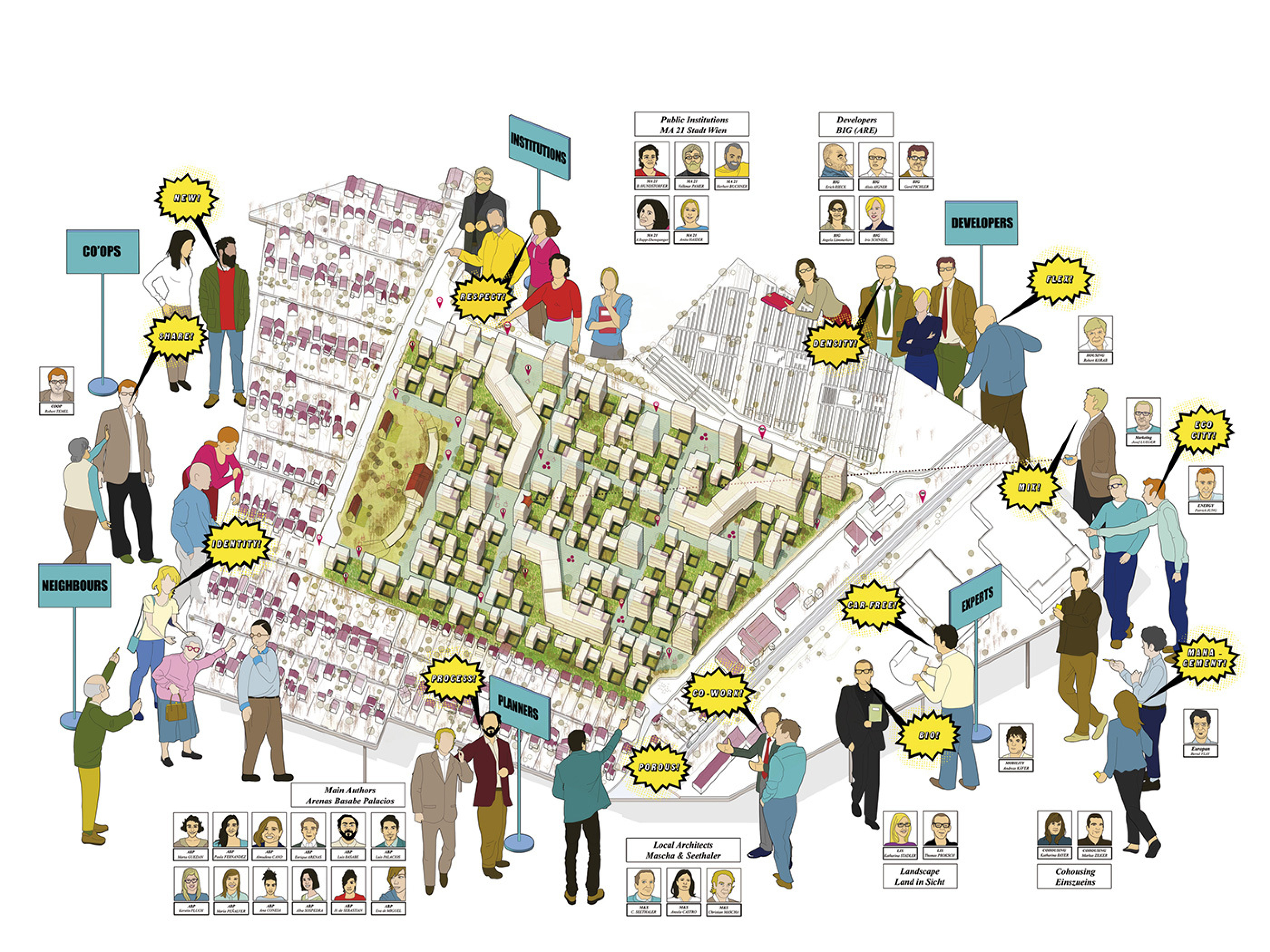 What is Europan?
Europan is a European network dedicated to promoting innovative ideas and approaches in architecture, urban planning, and urban design. As well as promoting diversity within the field and opportunities for young architectural practices. It was established in 1988 and has since become a significant platform for young architects, urban designers, and professionals in related fields.


Europan organizes biennial competitions across Europe, exclusively for practitioners under 40, inviting multidisciplinary teams to propose creative solutions for specific urban and architectural challenges. These challenges are typically related to urban development, revitalization, and sustainability. The competition sites are located in various cities and regions throughout Europe. More than 1000 sites have been part of Europan since the begining, with 40-50 competitions across Europe each session.

The competition process involves selecting winning proposals that demonstrate originality, feasibility, and the potential to contribute to sustainable urban development. The selected projects receive recognition and can be further developed in collaboration with local authorities and stakeholders.

In addition to the competition, Europan also fosters a network of professionals, facilitating the exchange of ideas, experiences, and knowledge among architects, urban planners, and experts across Europe. This network provides a platform for collaboration and promotes the dissemination of innovative practices in urban design and architecture.

For those that practice architecture, landscaping and planning; Europan is a competition tailored to helping practitioners under 40 years get a plattform and access to the market, promoting diversity and new talent.

Under the Europan umbrella, 40-50 competitions are launched at the same time ensuring that you will be able to find one comepetition with tasks that fit your set of skills. And with so many competitions, the number of entries pr site will typically be between 10-40, giving you a fair chance of winning. 

Europan is a competition of ideas: The tasks are often complex, but we only ask for the material you think is nessecary to communicate your ideas. The jury is selected from independent and reknowned experts in the field ensuring your proposals are judged on merit only. 

Europan is a door opener: Winning gives you access to commissions, international publication, a place in the Europan network, and will help you prequalify for other projects in the future.

Do you have a site, urban area or village with complex challenges or needs for innovative idéas? Get in touch with us to see if it could be a good Europan site, and how to develop the project further.

We offer an innovation process for urban development built around the network and architecture competition Europan. Only 3-5 norwegian sites are offered a place in each session of Europan.

We select the sites for Europan 18 in spring 2024.



Participation with a site in Europan gives you:

A tailored innovation process that identifies challenges and new approaches for your site, strategies for engagement, professional support, and innovative procurement.
A vast collection of innovative solutions from Norwegian and European architects, landscape architects, and planners. One or more winning competition proposals to be further developed in an implementation process.
A national and international network for the exchange of ideas and experiences.
Opportunity to connect with international, innovative environments for architecture and urban development.
Knowledge exchange with experts and representatives from other cities in Europe with similar conditions.
Europan Norway is supported by leading Norwegian professional communities in architecture, landscape architecture, and urban planning

We are looking for sites for 2024-2025
Do you have a site, an urban area, or a locality facing complex challenges or in need of innovative ideas? Please contact the Europan Secretariat to discuss whether it could be a suitable Europan site and how to further develop the project.
Europan is an innovation process for urban and regional development built around the European network and the architectural competition Europan. 
3-5 Norwegian locations are selected for each Europan round, which spans over 2 years.
Sites for Europan 18 will be selected in the spring of 2024.

Europan Norway
Europan Norway is a non-profit foundation organising the Europan competition in Norway. Europan Norway was founded in 2003 by Cornelius Brekke.
The board of Europan Norway consists of Bergen School of Architecture, The Oslo School of Architecture and Design, Norwegian University of Science and Technology, Design and Architecture Norway and The National Association of Norwegian Architects. 
The Norwegian secretariat is managed by Kaleidoscope.
Europan Norway is financed by its clients and partners, and the Norwegian Ministry of Culture
Europan Europe
The Europan network is coordinated from a central secreteriat in Paris. Europan Europe manages the competition portal, organize conferances, decides the theme and create publications. The national secretariats in each country finds the site partners, work with them to develop the questions for the competition, create the compeition briefs, organize the jury process locally and follow up each site and the winning teams after.