Europan 12
Adaptable City
From now until 2050 the Oslo region is expected to gain half a million new inhabitants. This dramatic growth puts pressure ont the urban fabric of the region.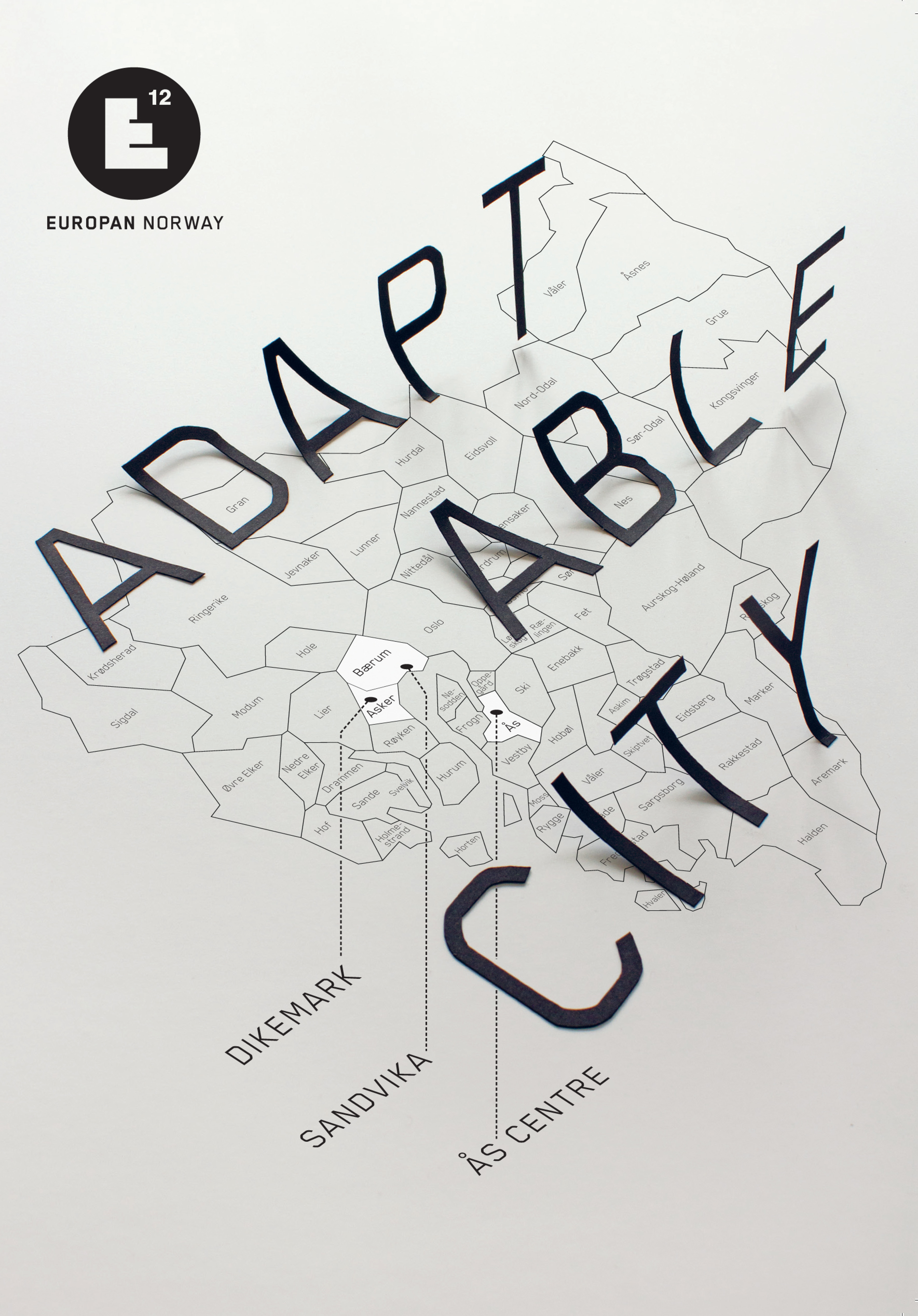 Key dates
Registrations opened

February 2013

Submission deadline

July 2013

Winners announced

December 2013
Three sites from Norway
Europan's cities are engaged in a radical transformation: they need urgently to reduce their ecological footprint to help resolve the energy crisis, combat the greenhouse effect and preserve nonrenewable resources.
The jury
The jury of Europan Norway consists of both international and Norwegian experts within the field of urban planning and architecture.
Beatriz Ramo (ES)

Beatriz Ramo (1979, Zaragoza, ES) is an architect and urban planner from Spain. She lives in Rotterdam where she founded STAR strategies + architecture in 2006. STAR is a practice dealing with architecture in all its forms. Since June 2012 Beatriz Ramo is part of the Scientific Council of the AIGP- Atelier International du Grand Paris, advising the French Government about the development of the Parisian metropolis and working in research projects such as new models of housing for the Grand Paris. She held teaching positions with several institutions in the Netherlands and has lectured internationally about architecture in general and the work of STAR in particular. STAR achieved an international presence by winning several prizes in architectural and urban development competitions in China, Lebanon, Iceland, the Netherlands, and France where STAR is currently developing the biggest urban project of the country, the masterplan for the ZAC Gare Ardoines in Vitry-sur-Seine, 5 km south of Paris. She has collaborated with MONU from its beginning, and since 2008 she is contributing editor. Before founding STAR, Beatriz Ramo worked at the Office for Metropolitan Architecture (OMA) in Rotterdam.

Gro Bonesmo (NO)

She was awarded a Masters of Advanced Architectural Design from the School of Architecture, Columbia University, and is a graduate of the Norwegian University of Technology in Trondheim. She also studied at the Sci-Arc in Lugano Switzerland and the Oslo School of Architecture and Design. She has taught at the Oslo School of Architecture since 1999, and at Columbia and Harvard Universities and the Royal Danish Academy of Copenhagen. Following a Masters degree from Columbia University (1990), Gro Bonesmo started a 7 year collaboration in the internationally renowned architectural office of Rem Koolhaas (OMA), designing such works as the Dutch House, Universal Studios Headquarters in Los Angeles, the Dutch Embassy in Berlin, and the Hague Housing project.

Eelco Hooftman ()

He graduated from the University of Agriculture Wageningen, The Netherlands. Eelco integrates the theory and practice of landscape architecture in an extensive output of international projects and award winning competitions. Current projects include a Master Plan for Royal Botanic Gardens Kew, London, the transformation of former Tempelhof Airport, Berlin into a public park and the design for a linear park in the central business district in Beijing. Between 1990 – 2008 Eelco Hooftman has been teaching at the School of Landscape Architecture at Edinburgh College of Art and was co-founder of an innovative post graduate program Art, Space and Nature. Currently Eelco Hooftman is visiting professor at the School of Graduate Design, Harvard.

Jens Kvorning (DN)

which is part of the Royal Danish Academy of Fine Arts, Schools for Architecture, Design and Conservation. He is head of the department responsible for teaching Urbanism and Landscape Architecture and head of a research centre for Urban Studies. His personal research is focusing on urban restructuring in Europe, strategic planning and history of urban form. Jens Kvorning has been a jury member in many competitions dealing with urban planning and urban design. He has lectured around Europe in universities and professional associations. He is doing consultancy work for municipalities, ministries and joining competition teams together with other architects.

Juan Elvira (ES)

Project Design Associated professor at the ETSAM, and visiting professor at national and international schools. His projects have been exhibited at Freshmadrid and the 11 Mostra Internazionale de Architettura di Venecia among others. Finalist at the norwegian national architecture prize Staten Byggeskikkpris 2012. Along with his academic and proffessional career, he also runs a critical and editorial task, begun as editor of Oeste architecture magazine, followed by the publication of numerous essays in specialized books and journals.

Christer Larsson (SE)

He has a solid background in the areas of architecture and urban development. He has over 2 years experience in the private construction and architecture business, and has since 1998 been working in the Office of City Planning in Malmö. Larsson is also chairman of the Nordic City Network.

Sabine Müller (DE)

SMAQ subcribes to making something that does not work without its environment (H. Haake), both on the territorial and and object scale. Sabine Müller is an architect trained at Kassel University Germany and Columbia University New York. She worked with Asymptote New York and West 8 Landscape Architects Rotterdam. She taught at the University of Delft and was an assistant professor at the University of Karlsruhe at the Chair for Urban Design as well as visiting critic at Cornell University. With her firm SMAQ she has conducted urban research projects as well as architectural, landscape and urban projects in Africa, Asia, Europe, North and South America. SMAQ received an AR Award for their public bath in Stuttgart and the Holcim Award for Sustainable Construction for their masterplan Xeritown, Dubai. Their project X-Palm was recently published in book format.