Project:
Hortus Conclusus
Our main objective is to transform Ås into a "knowledge city" by strengthening the Cooperation between research groups, teaching actors, culture, industry and public stakeholders.

About
Ås' Challenge

As has an agricultural cluster of world class. The city needs to be strengthened with new jobs, to balance workplace growth geographi- cally. There is a need to increase activity and thus the density in the center to boost its qualities, thereby also for businesses, workers and students.

Science education should be developed among pupils and students to ensure that Ås remains a good host for business. Improved education must be accompanied by strengthening of the center's qualities as a city, as a generator for learning, exploration and activity.

Objectives

Our main objective is to transform Ås into a "knowledge city" by strengthening the cooperation between research groups, teaching actors, culture, industry and public stakeholders In order to achieve this, we need to ensure that study facilities in Ås are further developed and are an important part in the future college and University structure.

As city centre needs to be attractive to business, culture and residence.
With our proposal we will develop and demonstrate the potential of interaction among technology, life science, art and culture

Urban Strategy


Ås needs to define its identity on the edge be- tween rural and urban. The low rise development have been slowly contaminated by large blocks without a clear organisation and this  new high dense area lacks identity and clear guide lines to develop it further
Our proposal redefine the edges between urban and rural. It creates a well defined edge between them, in order to emphasize the quality of both landscapes.

A green cultural corridor creates a strong link between UMB and the city centre.
It is designed as a car-free area in which pedestrian and bicycles users can move freely. It works as a green buffer zone between car traffic and agricultural fields.

This area absorbs existing public infrastructure and will host new functions that will be necessary for the future growth of the city. Allotment gardens for the new citizens will play an important role in the new corridor. They will activate the use of this area and could enhance the local food culture of the region, characterized by niche products and local trade.

A new High-dense housing strip perpendicular to the green corridor will cover the housing demand of the coming years.
It is defined by a clear grid structure that runs towards the north of the city territory.
A broad variety of housing typologies are contained between the contour walls. Outside these walls a green forest remains intact.



HORTUS CONCLUSUS, A FACTORY OF CULTURE

Our project consists of a series of volumes that complete the mass composition once started by Åsheim house, Tandberg estate and Mega-block.


Like in the Odd Tandberg paintings, a subtle change defines the transition between inside and outside.
The mass as important as the void.
Built equal to unbuilt.
Each volume as a unique character in the composition.
Each volume with a unique role.
They can no longer exist without each other.

The 'Hortus conclusus' project is based on a clear and well-articulated spatial strategy to strengthen the relationship between university campus and Ås town centre by means of a green cultural corridor offset by a well-defined- grid structured- high density housing strip. Within the wider area strategy the project site becomes an anchor point between the two new proposed axes of the town and is envis- aged as an inward orientated, car free, Hortus conclusus. The jury admires the compositional qualities of this proposition ('a jewel box of urbanity') in which the various separate urban elements, including the two historic wooden buildings, are unified by a peripheral garden wall into a new urban ensemble. The integration of various building volumes and typologies grouped around the walled garden as well the vertical articulation of a proposed hotel tower creates a cohesive ur- ban landmark. The jury welcomes the subtle reference to the modern- istic aesthetics of Tandberg paintings as inspiration for the proposed urban figure-ground configuration. As much as strong aesthetics are appreciated the jury is less convinced that such approach, due to lack of programmatic flexibility, can be regarded a valid strategy for implementation. Serious doubts was placed on the overtly hermetic character of the walled Hortus conclusus concept, which will, the jury argues, limit the interconnectivity with the surrounding urban and green areas and as such, contrary to the suggested spatial strategy, isolate instead of integrate the new proposed urban ensemble. Also the single floor plan arrangement of the proposed hotel tower was questioned in terms of its economic viability.

Team Representative: Laura Alvarez (NL) – architect; Associate: Jarrik Ouburg (NL) – architect

Roomolenstraat 17B, 1015 AN Amsterdam – Nederland
+31 61 529 86 55 – office@lauraalvarez.eu

L. Alvarez and J. Ouburg
Team interview
1. How did you form the team for the competition?
For this competition we joined forces because of the mutual interest in the overall theme and specific site of Ås.
2. How do you define the main issue of your project, insisting on how you answered on this session main topic: adaptability and urban rhythms?
The city of Ås can be described as a collection of buildings, more or less randomly placed into the landscape. It is already in a way a very adaptable model. With the predicted growth of Ås however, this model will quickly reach its limits. The landscape with a couple of buildings is about to turn into a suburban sprawl. We proposed an urban framework that on the one hand creates a clear division between city and landscape, but on the other hand creates a maximum freedom within the framework itself.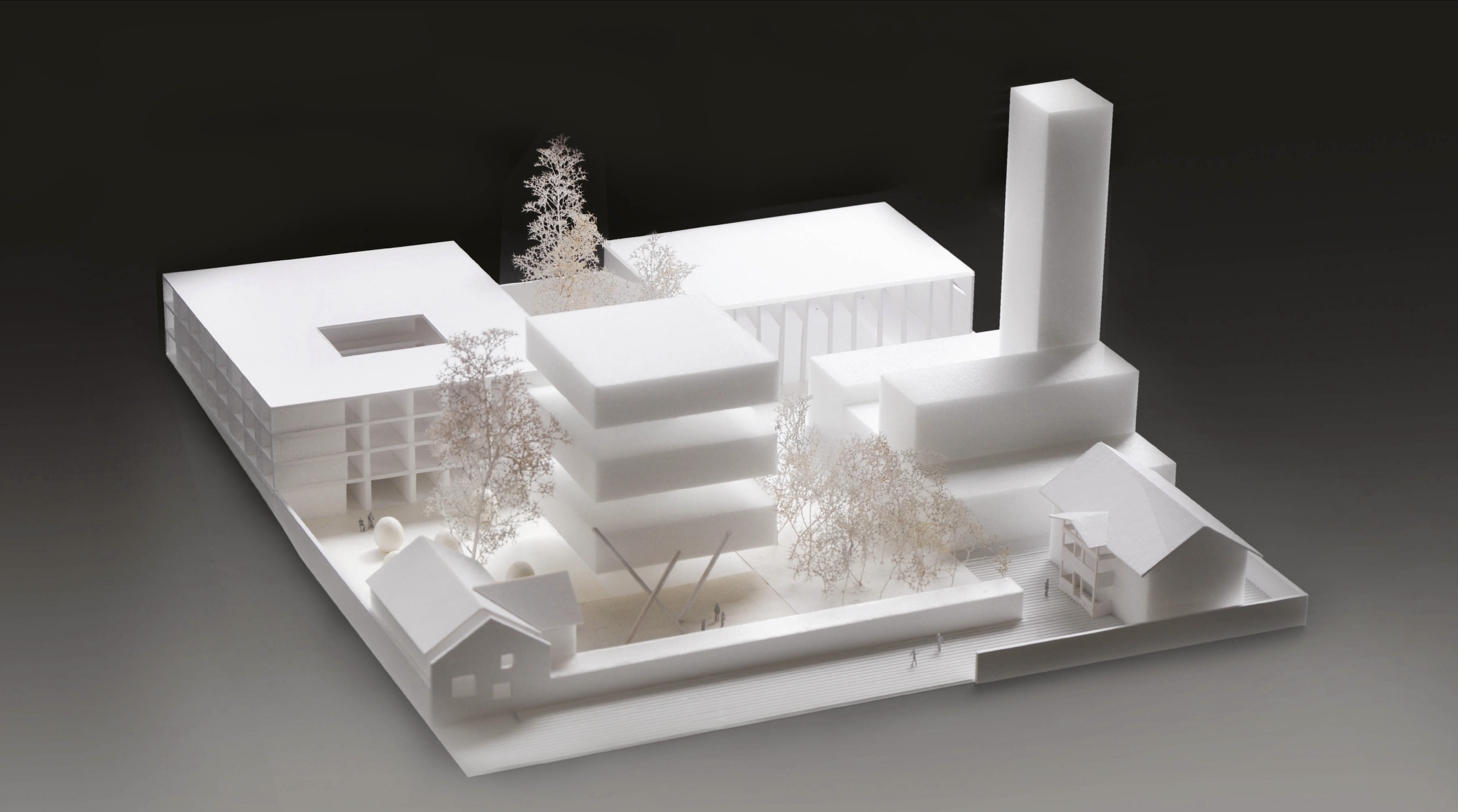 3. How did this issue and the questions raised by the site mutation meet?
We proposed an urban incubator by introducing a certain density of programme and city life in a town where a lot of functions are detached from each other at the moment, leading to very little interrelation between functions and users.

4. Have you already treated this issue previously and could you present some reference projects that inspired yours?
Nowadays we just don't need to always build new buildings or start from tabula rasa. Most of time we have a given condition, the existing that needs to be transformed and adapted to new needs. We very often work in this kind of assignments, where old and new form the new "new".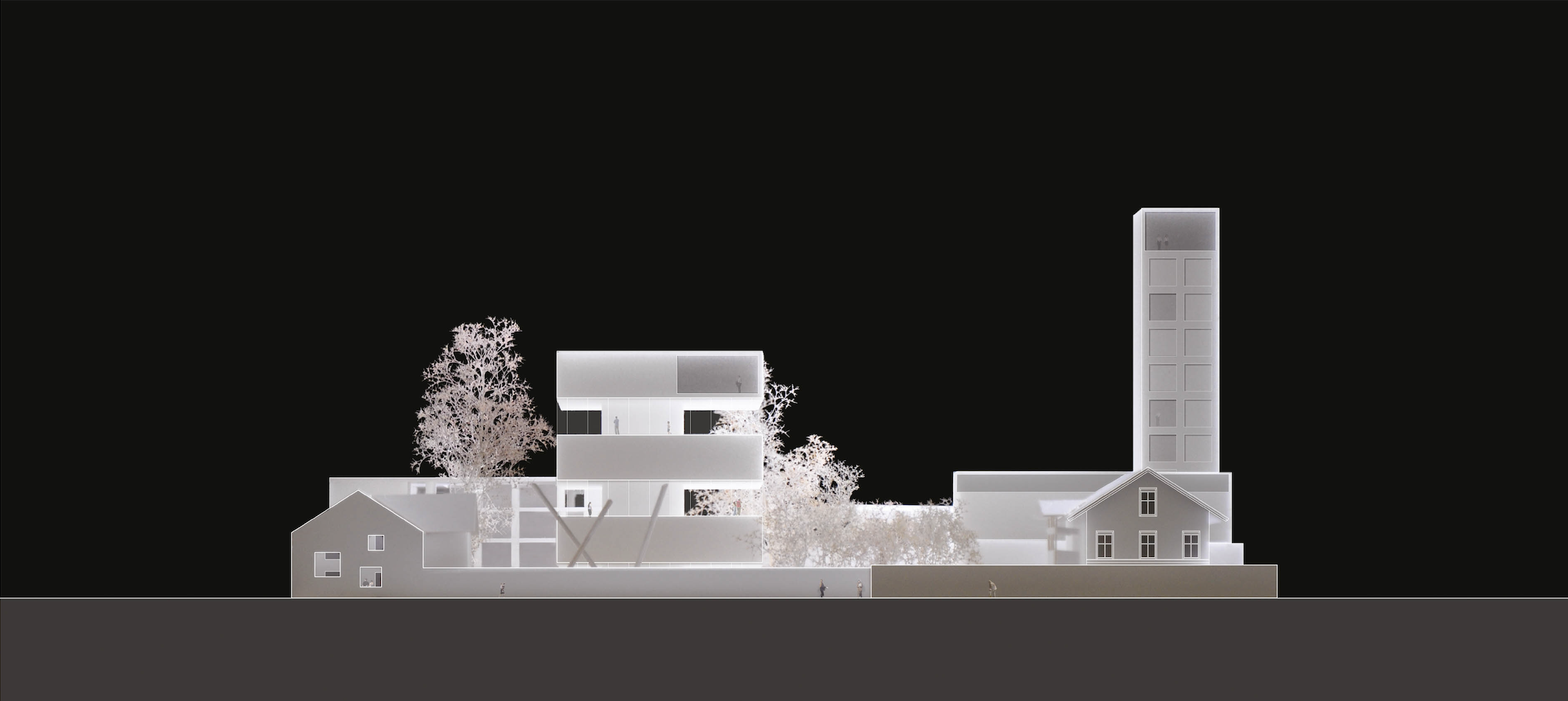 5. Today –within the era of an economic crisis and sustainability– the urban-architectural project should reconsider its production method in time; how did you integrate this issue in your project?
We proposed a masterplan that is precisely based on that, with a very clear grid that will gradually be transformed in the coming years, following the needs of the moment.
6. Is it the first time you have been awarded a prize at Europan? How could this help you in your professional career?
Yes, this is the first Europan Prize. The day after the award ceremony we had a good talk with the representatives of the site and we expect to continue to work on the project.