Guovdageaidnu
How can the community capitalize on traditional know-how and self-reliance combined with advanced education, ICTs and high tech solutions?

About
Guovdageaidnu is 'the heart of Sápmi', home to the indigenous Sámi people. Guovdageaidnu is important to the world as a stronghold of Sámi language and culture; the inhabitants fight to reorganise and enhance the role of the place as a linguistic bastion. The town is a melting pot for global competence in education, reindeer herding and creative industries. The Siida is a Sámi concept for organising both social and productive activities. While the concept itself is ancient, it may be reimagined for Europan 15. Situated near the Arctic, Guovdageaidnu is also a place where climate change is clearly noticeable. For Europan 15, we have commissioned 'Voices of Guovdageaidnu,' a reader made by the community itself, to provide a better understanding of the place and culture.
Task
Several initiatives which started in the 80s lived on to become international networks which gave Guovdageaidnu a position as a stronghold for the Sami culture and language. The state operates in Guovdageaidnu today, and a new co-localization project for The Sámi National Theatre Beivváš and the Sámi High School is at the doorstep. 
In this context, the municipality is now looking for ways to reinvigorate and shape futures for new businesses and technologies in Márkan, the centre of Guovdageaidnu. The municipality introduces 6 momentums into this scheme: 
1) Industrial and commercial restructuring. 
2) A new tourism agenda in the making. 
3) Creative networks and activities. 
4) Public services and education. 
5) A new strategy for attractive housing. 
6) Strengthening Sámi Culture and World Heritage.
Can the competition visualize
ideas for a series of smaller interventions and larger projects that together
can renew the economical and social productiveness in Guovdageaidnu?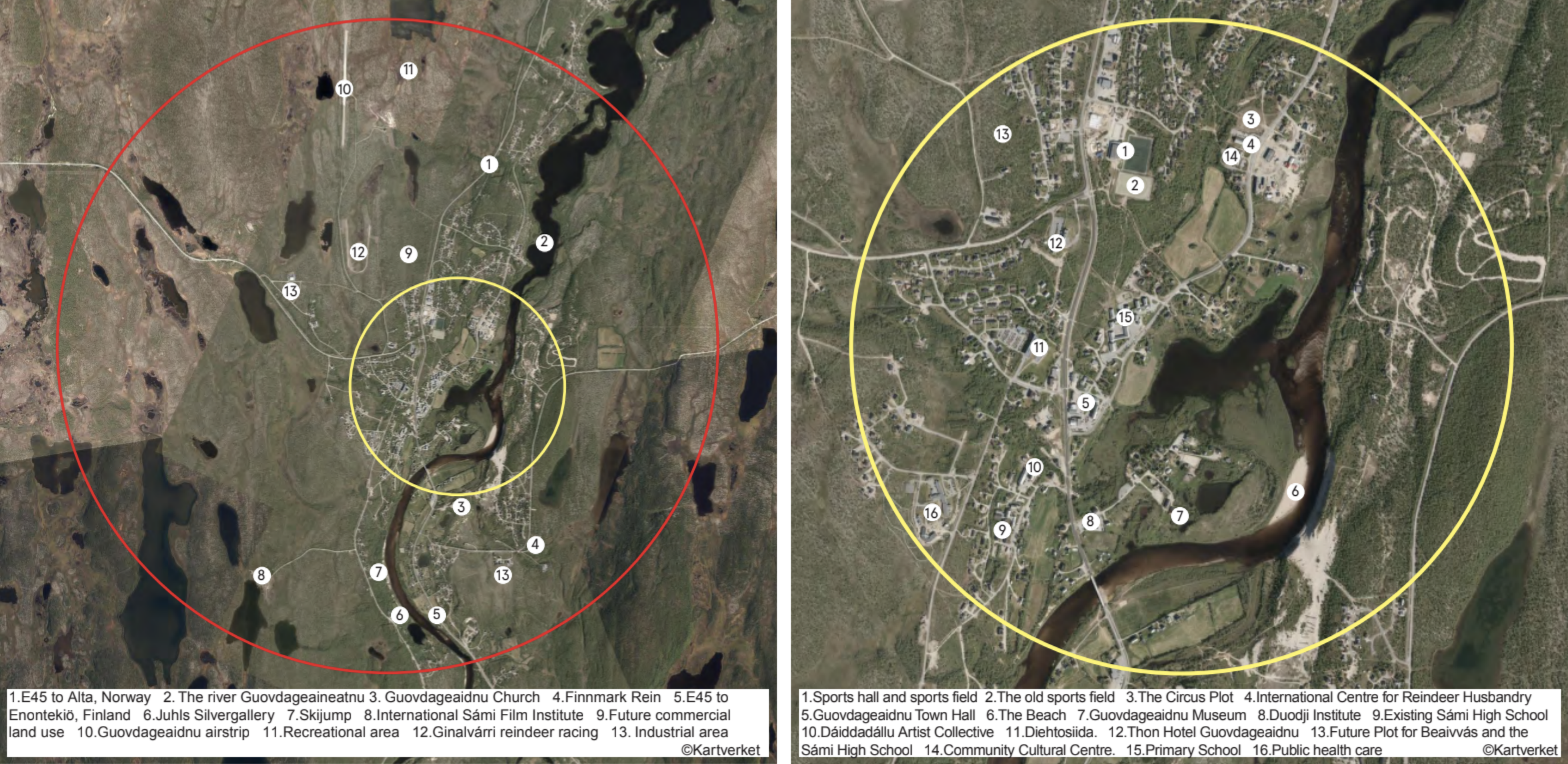 Site facts
Location

Márkan, Guovdageaidnu(Kautokeino)

Population

2942 in the municipality, approx 2000 in Márkan

Size

Large

Project site

387 ha

Site proposed by

The municipality of Guovdageaidnu

Prize

Winner (12,000 euros), Runner-up (6,000 euros) and Special Mention (no reward)

Commission

The commission given to the winner is dependending on the outcome of the competition. Examples of possible commissions are: - winning team(s) may collaborate with the municipality in further planning strategies - new and highly interesting proposals will be appreciated and can be followed up by the municipality - possible participation in elaborating the school concept further or even an invitation to a future architectural competition - the municipality has funding for landscape interventions related to new opportunities for connections and mobility, as well as other infrastructural strategies