MySpace – Teknobyen Student Housing

'Teknobyen Student Housing' is the outcome from the Europan 9 session in Trondheim, won by the Spanish team MEK Architects.
'Teknobyen Student Housing' is the outcome from the Europan 9 session in Trondheim, won by the Spanish team MEK Architects. We asked them to tell us about the project.
– From the competition were held to its final completion summer 2011, a wide set of interacting international and national agents (Europan, MEK Architects, Sit, NCC, Link, Trondheim Municipality, Europan Norway, NTNU, neighbors and other private developers) have taken place in the making of the building; all of them being truly supportive and productive for the sake of the best possible outcome, and therefore to achieve more livable city.
Within this complex proccess, this global proffessional community benefits from a shared and increasingly networked context for the special interests of the local community.
«Professionals from diverse cultures and backgrounds have cooperated, creating new sources of innovation»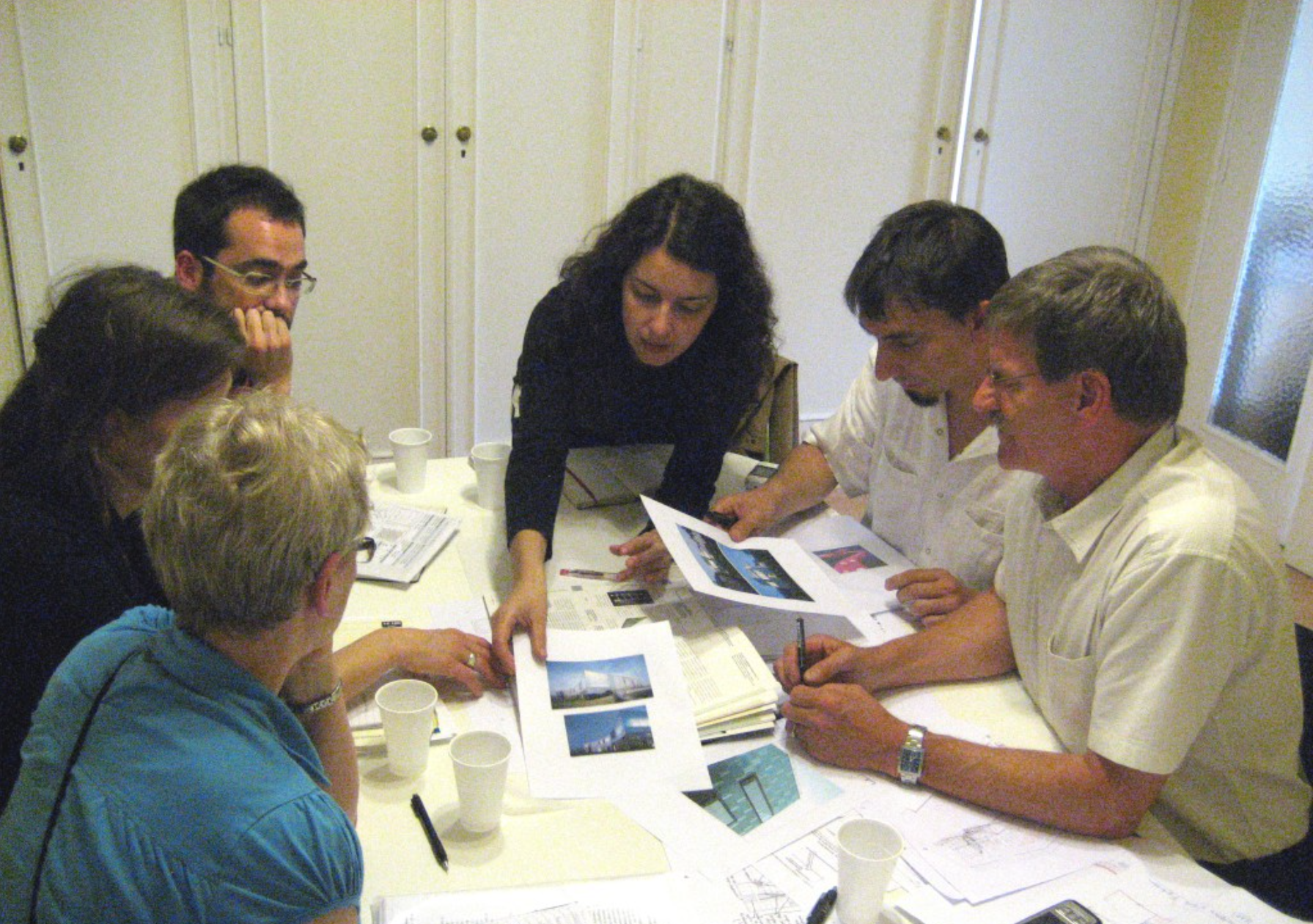 When it comes to dwelling, innovation tends to locate in esthetical, technical and market values. Teknobyen student housing understands the program of necessities as a powerful design tool and key factor to improve the way we live and relate to each other.
Thus, the building assumes a very tight budget, neglecting the use of sophisticated material solutions and embracing common and traditional technology, but appliying in a contemporary way.
«Although technically modest, it is performatively ambitious

Instead of an isolated and self-referential object, the result is an unassuming building that sets a dialogue with the city and its codes, focusing on the creation of a collective experience and in a sense of social responsibility.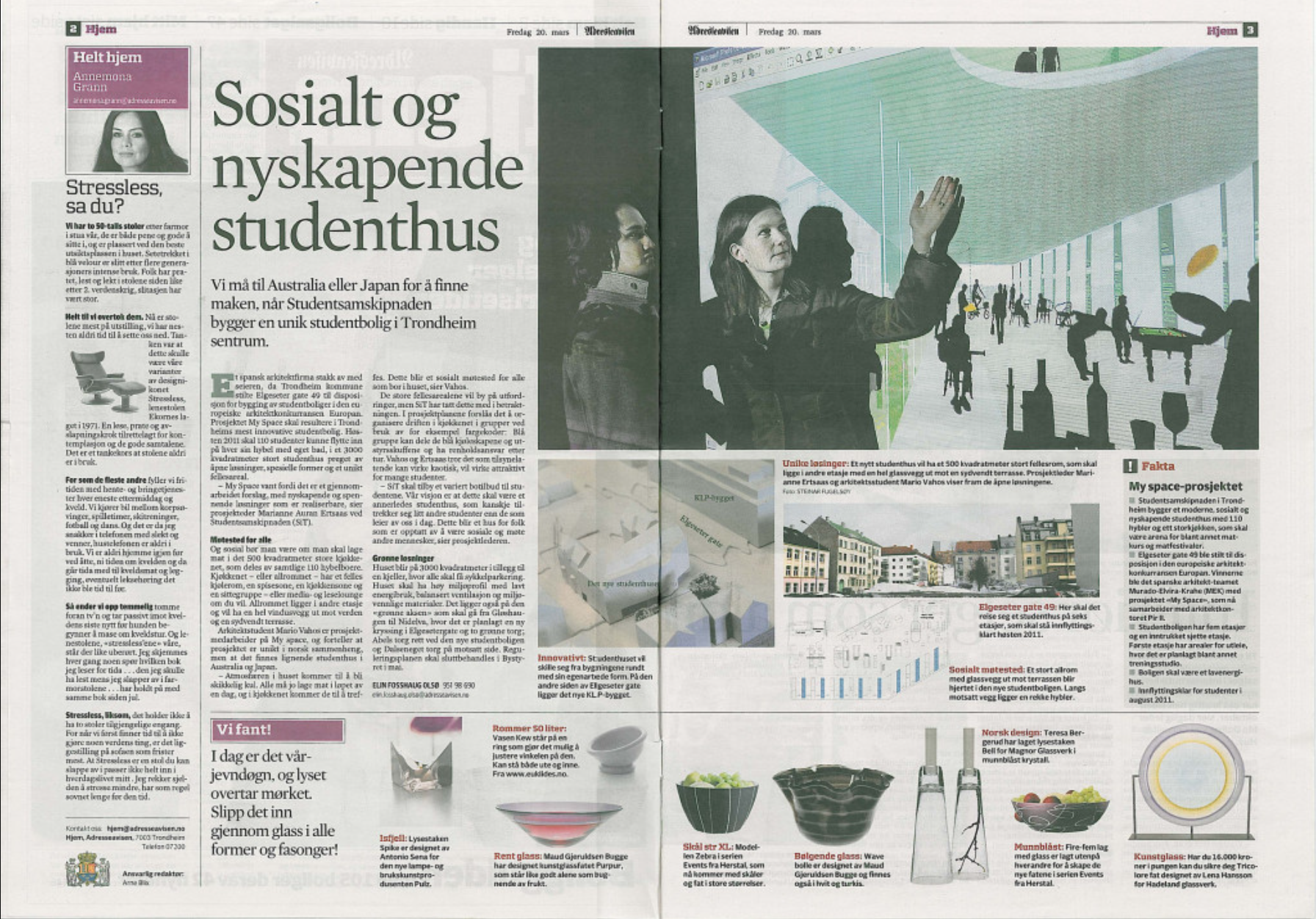 Students are free to creatively appropriate the collective space, an architectural environment that has been designed looking for functional openness.

«The building contains a parliament of 116 people, and the shared kitchen space is where common life is negotiated, through consistent self management, but also small everyday-based events like facebook meetings, late night pancake contests in the kitchen, cooking seminars by tv celebrities or site-specific building – olympics»


Beyond formal pervasiveness or image creation, Teknobyen student housing stresses the importance of social, financial and environmental innovation by creating an updated and dynamic way of life for students, a key social ecology for nowadays society, maximizing social bonds within modest yet committed architecture.
Session: Europan 9
Location: Elgesetergata 49/Abels gate, Trondheim
Architects: MEK-Architects: Clara Murado, Juan Elvira, Enrique Krahe
Site proposed by: Trondheim Municipality, the Norwegian Housing Bank, the Student Association of Trondheim
Owner of the site: Trondheim Municipality
Commission: Building commission